We are proud to boast of the good reasons why you can confidently choose us. We can assure you that our other clients have been satisfied with how we served them. Read More »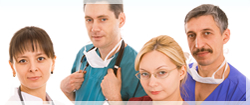 Our Location
11752 Garden Grove Blvd. #121
Garden Grove, CA 92843
Telephone :
(714) 530-7946
Fax :
(714) 530-7947
Email Address :
donnington@att.net
Office Hours
Monday - Friday :
8:30 am - 4:30 pm
On call 24 hours / 7 days a week.
About Us
The name of Donnington has been synonymous with caring since the 1950s when the Donnington Hall estate in England was used as a home and refuge for disadvantaged children made homeless by war.
That tradition continues today with Donnington Homecare, a division of the Donnington Corporation. We apply the same caring towards our clients as the original Donnington Venture did all those years ago.
We know that our clients are in need of care and often vulnerable to those who will take advantage of their situation and that is why our staff are screened so scrupulously, health and drug tested, highly trained and, of course, Bonded and Insured for your protection.
We have boasted about the things that we are proud of. There are more reasons why you can choose us. Your loved ones are always safe in our care.